Welcome to the Jane Macpherson Yoga Video Library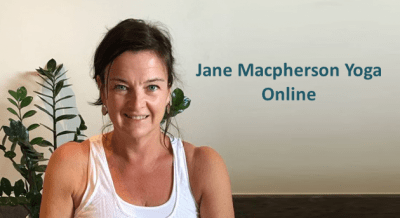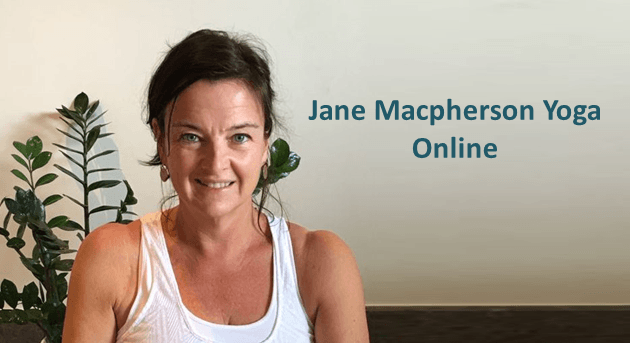 Here is where you can choose from a vast library of yoga classes and workshops to practice whenever you like – dynamic classes, energising classes, restorative yoga classes, pranayama sessions, guided meditation, yogi nidra, plus workshops to explore deeper aspects of your yoga practice.
You will discover that every class is different. I draw on my 15 years of experience as a yoga teacher and a yoga therapist so you can experience a variety of different styles of yoga.
This library will be continually updated. I will be adding new classes and workshops.
Simply click on the image of the class you wish to do and enjoy your practice. Nameste.
Jane x
2o – 60 minute general yoga classes to help you get on your mat to move and breathe. 
Kickstart your Yoga Practice
Sunday Morning Yoga:
Calming Vata

Harness your
Spring Energy
The Alignment Series
Suitable for everybody –  beginners and those with experience.  Jane takes you through alignment tips for getting the most out of your yoga practice. She explains how small changes to your poses  – some using props,  can help you move deeper and with more awareness without causing harm to your body. There are 6 classes lasting around 20 minutes:
Standing Poses; Sitting Poses; Back Bends; Inversions; Forward Bends and Twists.
The yamas:

yoga practices based on 5 core yogic principles
Each class is around 40 minutes in duration and themed on one of the five core yamas. Click an image below.
 Integrating the Yamas
A 5-yama practice
Dynamic, energising yoga practices:

to build strength, flexibility and balance
Most of the classes are around 1 hr 15 mins in duration and ends with shavasana. Click an image below.
Calming, grounding practice to release tension:

strong releasing stretches, pranayama and meditation
Each class is 1 hr 15 mins in duration and ends with shavasana and a guided meditation. Click an image below
Therapeutic workshops:

exploring deeper aspects of your yoga practice
Take a Deep Breath
30 min Pranayama lead practice
Yoga for Arthritis
45 minute practice
Fire within Yoga and Meditation 60mins
Find Your Inner Fire workshop 75mins
Yoga For Anxiety Workshop 75mins
Restorative Yoga and Yoga Nidra 1hr
Yoga for neck and shoulders 1hr
Yoga Nidra for a Sunday Evening 1hr 
 Yoga for Runners Workshop Duration: 1hr 
Restorative Yoga and Yoga Nidra  1hr 30mins
Yoga for Insomnia workshop  1hr 30mins
Healthy Hamstrings workshop  1hr 45mins
Yoga for our immune system Duration: 26 min
Energising and strengthening yoga practice 90 min
Yoga practice for a healthy lower back
Yoga practice for neck and shoulders
15 min morning yoga practice to start your day