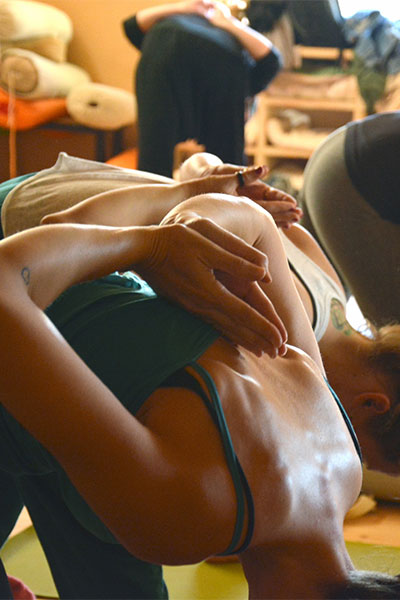 I have been practising yoga for more than 20 years and I can honestly say that Jane is the most inspirational and intuitive teacher I have ever experienced.
It's a complete joy to practice with Jane, she has great energy & focus and is delighted to share her knowledge and experience. Jane is an amazing teacher with lovely energy and amazing intuition, she uses her extensive knowledge and experience to create a varied practice each time she teaches us.
I offer classes for all abilities and all ages.
Morning and evening public classes in the Garden Room at Friars Court in Clanfield, West Oxfordshire during the week. All classes are 1 and 1/2 hours in duration.
Please check the table below for availability.
Private yoga therapy sessions are held at my studio. Please see the Yoga Therapy section of this website for more information
Class Day

Date and Time

Duration

Notes

Mondays,Thursdays and Fridays
Private Yoga Therapy sessions
Please see Yoga Therapy section for more information
Tuesdays

21st January-31st March 2020

8.30am & 7.00pm

10 Weeks

One space available Tuesday morning.

No spaces available for the Tuesday 7pm class.

Contact me to be placed om the waiting list.

No classes 18th February 2020

Wednesdays

22nd January-1st April 2020

9.00am & 7.00pm

10 Weeks

No spaces available on either class.

Contact me to be placed on the waiting list.

No class 19th February 2020
You can also sign up to receive my newsletters to ensure you stay up-to-date.