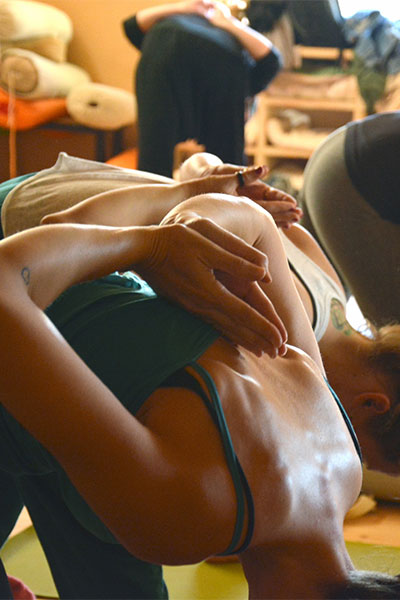 I have been practising yoga for more than 20 years and I can honestly say that Jane is the most inspirational and intuitive teacher I have ever experienced.
It's a complete joy to practice with Jane, she has great energy & focus and is delighted to share her knowledge and experience. Jane is an amazing teacher with lovely energy and amazing intuition, she uses her extensive knowledge and experience to create a varied practice each time she teaches us.
I offer classes for all abilities and all ages.
COVID 19. From w/c 6th April I will be running weekly online classes. 2 weekly classes (Tuesday mornings and Wednesday evenings) 
Everybody is very welcome – whatever your age or ability. Please see the Online Classes section of this website.
Private yoga therapy sessions for existing clients are also being held online for the foreseeable future.. Please see the Yoga Therapy section of this website for more information
| Class Day | Date and Time | Duration | Notes |
| --- | --- | --- | --- |
| Mondays, Thursdays and Fridays | Private Yoga Therapy sessions | | Please see Yoga Therapy section for more information |
| Tuesdays | 9am Online Class | 75 minutes | Please see the online classes section of this website to register. |
| Wednesdays | 7pm Online Class | 75 minutes | Please see the online classes section of this website to register. |