Themed workshops 
Join me for a workshop on the many different aspects of yoga. These workshops enable us to deepen our knowledge of this profound practice and learn about the many benefits on our bodies, our breath and our minds.
Previous workshops:
An Introduction to Meditation
Restorative Yoga
Yoga Nidra
Yoga and Ayurveda
Yoga for Back Pain
Easing Menopause Symptoms
How to Alleviate Insomnia
Yoga and Brunch
No former experience is required to attend these events unless specified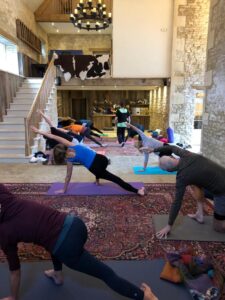 A really interesting and inspiring workshop on how yoga can help my lower back pain. Thank you.